About CMGC Wedding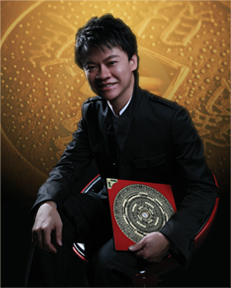 ChineseWeddingDates.com is the first website dedicated exclusively to the selection of auspicious wedding dates and is formed as a result of passion by its founder, Master David Tong, to help young couples in their selection of wedding dates using authentic date selection techniques.
Belonging to a younger generation of Feng Shui masters, David is able to understand better the needs of young couples when it comes to marriage preparation. Renowned for his expertise in the selection of wedding dates using authentic date selection techniques, he not only advised and helped thousands of wedding couples yearly in their selection of wedding dates, but also on how to carry out correctly the Chinese customary wedding processes for their wedding. This is something that most couples do not know how to do correctly as wedding customs and traditions are often shrouded with tons of superstitions, beliefs and "hearsay".
We are the first and only Feng Shui consultancy firm in Singapore to offer 3 different comprehensive packages for wedding couples at an affordable rate with unrivalled after sales service:
All these packages are our signature services and are very popular among our clients. Our premium package, which is the "Eternity Wedding Package", includes the Feng Shui of your new home, Bazi Destiny analysis for both of you and your first new born child, as well as the Wedding Dates selection package. Everything you need is inclusive in this package, nothing is left out. Most importantly, the rates are affordable without burning a big hole in your pocket, and we do not engage in selling any crystals, jades or Feng Shui ornaments to you.
What makes us a market leader and different from the rest?
Unrivalled after sales service. After the consultation, you are welcome to contact David directly via email anytime if you have any questions or doubts. No third party, receptionist or salesperson to liaise with. David will directly handle all queries.
Free selection of wedding dates - In the event if the dates selected for the banquet venue are full, we will select for you new set of dates free of charge at no extra cost.
We are able to select wedding dates for any year, without the need to wait for the Tong Shu to be released. Hence you can beat the crowd and be the first to book your dream wedding banquet venue.
All our quoted consultation fees are nett. There are no hidden fees or selling of any form of crystals, jades or Feng Shui ornaments to you to mark up the consultation fee.
We have a proven track record with an exceptional long list of satisfied clients who are happy with our service and consultations. Check out their testimonials here.
All our reports are professionally produced and printed, not handwritten or scribbled on a piece of paper. The information are typewritten in English and organized in such a way that you can instantly understand everything without any difficulty and no technical jargons are used to confuse you.
We do not just give you the auspicious dates. We will explain to you each and every process that you need to do on your wedding day, as well as how to carry out all the Chinese wedding customs and traditions so that you know exactly what to do after the consultation.
This website is owned and operated by Chinese Metaphysics Global Consulting (CMG Consulting), an award winning and leading Feng Shui consulting firm in Singapore dedicated to providing world class Classical Feng Shui, Bazi Destiny Analysis, Date Selections as well as other Chinese Metaphysics Consultancy Services. To learn more about us and our other Chinese Metaphysics related services such as Feng Shui and Bazi Destiny Analysis can help you to achieve your endeavours, please check out our parent website at www.cmgconsulting.com.sg.